About igetnaughty.com
This dating service provides a platform whereby people can meet, engage in various forms of communication methods and plan meetups. It is a matchmaking website, meaning the idea is to get you matched with dating partners meeting specific requirements. These requirements might be physical or emotional, and with IGetNaughty, realizing these dreams is possible with a few easy steps. Along with free registration, the site allows members to showcase their assets for faster matchmaking with local people, using user-friendly features on a safe web page.
Ideally, IGetNaughty provides a means to create a profile with basic information related to physical characteristics and select virtues et al for perfect matchmaking. This website is all about spending less, finding better companionship than in public agencies, and making merry all with safety in mind. The site is the go-to option for anyone looking for something uniquely satisfying and contemporary when it comes to securing companionship.
Our Mission
The concept behind IGetNaughty was and remains to create a safety-enhanced platform for people to communicate with each other. Additionally, the site boasts no affiliations to any particular religion, political group, or racially specific groups. Our goal is to bring together genuine folks looking for safe meetup opportunities and provide them with an online base they can call a home away from home. Meeting new friends isn't easy, particularly when your relationship needs are intimate and perhaps hard to please.
Thus, our mission is to make it easy to meet, break the ice and create ongoing rapport with people of all ages, from various races, boasting equally varying sexual needs and with different sexual orientations. Our free registration policy seeks to entice more members to join the site and steer clear of age-old classifieds that likely promise the world but offer teary-eyed experiences. We hope to retain many members seeking and finding love and companionship while offering the same to adults locally and globally.
Privacy
With IGetNaughty, members experience a safe approach to matchmaking like never before. Here, you will enjoy safety features in all of the following areas:
Personals – these are all vetted for the safety of all members from the beginning. Additionally, your privacy is maximized with the ability to mask photos and hide profiles, making them private and allowing selected members to view them.
Communication – it is carried out on end-to-end encrypted web pages, along with the ability to use pseudonyms while chatting and the option to hide identity in photos.
Why Choose igetnaughty.com
This site provides an opportunity to meet folks for local dating opportunities without worrying about safety, timewasting, or losing out on resources. With several freebies on board, along with an affordable trial plan boasting all premium features, it is a must-try. It makes sense to join IGetNaughty and experience a modern approach to matchmaking. This approach allows you to make new friends from the comfort of wherever you are, using visuals and texts in an open-minded manner, without fearing ridicule or judgment.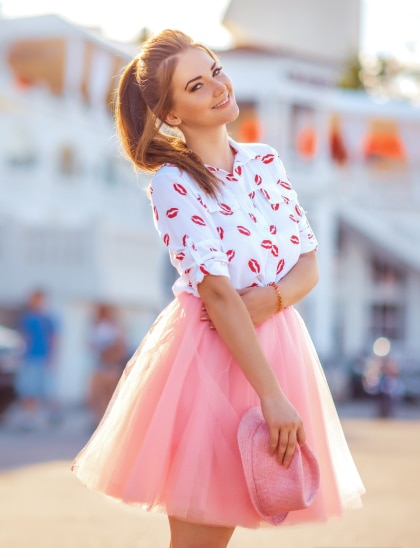 Free Registration with Communication
After completing a profile creation procedure for free, you can send a few messages daily as well and engage users in our list of locals or Like Gallery.
Live Chat for Customer Support
Members can use live chat to report fishy users to administrators for further action. Engage online customer support staff to solve any issues.
Safe and Secure for Everybody
Along with screened users, IGetNaughty boasts of SSL encryption, which handles all communication, including texts, videos, and audio.